Porsche Macan Intercooler
£768.61
---
Code: FMINT18
---
With the release of the new Porsche Macan turbo, our development team were eager to get on with the delivery of another industry leading intercooler. Utilising our extensive development knowledge with 23-years' experience in the business, we were immediately able to increase the size of the core, allowing much more surface area and cooling efficiency than the stock core.
The increase in frontal area and matching large internal volume utilises a race specification Forge tube and fin core with 17 FPI (fins per inch). The intercooler is not only lightweight but was also proven to be the most efficient for this application. It is consructed with hand fabricated sheetmetal end tanks, all crafted at our fabrication facility in Gloucester, UK.
The end tanks are designed such that the standard boost hoses can be retained.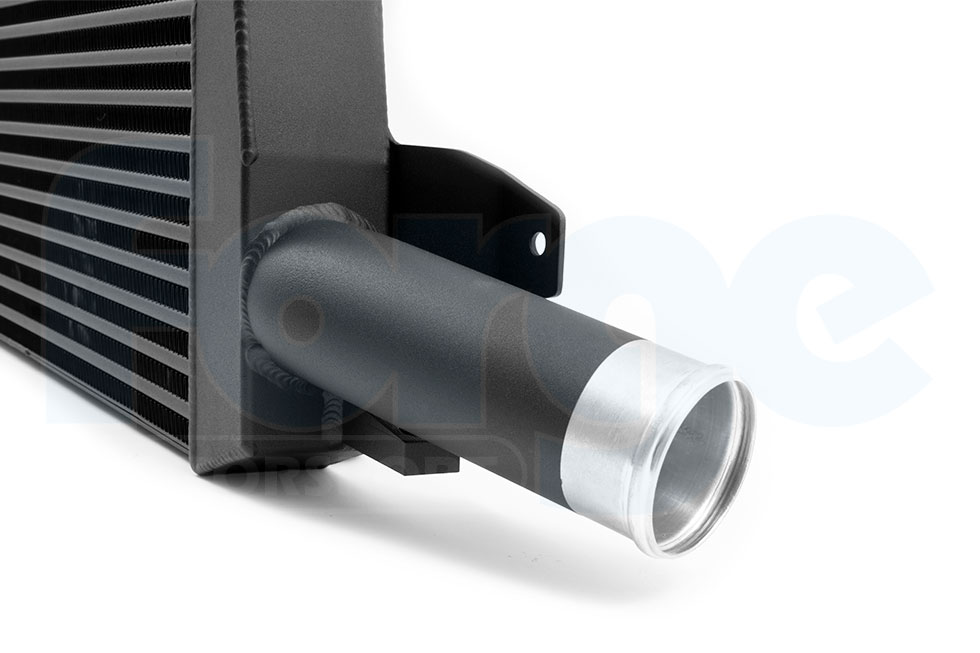 Rather than release this product immediately after development, we have taken our time with continued testing and tweaking, to ensure that we really have achieved the best possible. We have seen excellent results on both standard cars and those which have been remapped.
2124 cm2 of frontal surface area
10.6 litres of volume
Black thermal powder coated finish.