Blow Off Valve and Kit for Audi, VW, SEAT, and Skoda 1.2 TSI - Up to 2015
£219.58
---
Code: FMDV12VAG
---
We recommend servicing your valve every 3 years, or 20,000 miles, whichever comes sooner
Yet another first for Forge Motorsport! This valve kit allows the fitment of a fast response blow off valve on the 1.2 TSi engine ZBZA, CBZA, CBZB and CBZC as found in the Seat Ibiza, Toledo, Altea, Leon, the VW Polo, Caddy, New Beetle, Jetta, Touran, Golf, the Skoda Yeti, Fabia, Octavia, and the Audi A1 and A3 up to 2015.
As the engine does not have a diverter valve fitted as standard, this valve not only gives you an incredible loud sound when lifting off the throttle during gear changes, but will also improve the throttle response by reducing any lag, as it will help the turbocharger maintain its rotational speed ready for when you accelerate.
⭐ Sound is spot on, easy to install using only a few basic tools. Fantastic product from Forge. 5 stars any day ⭐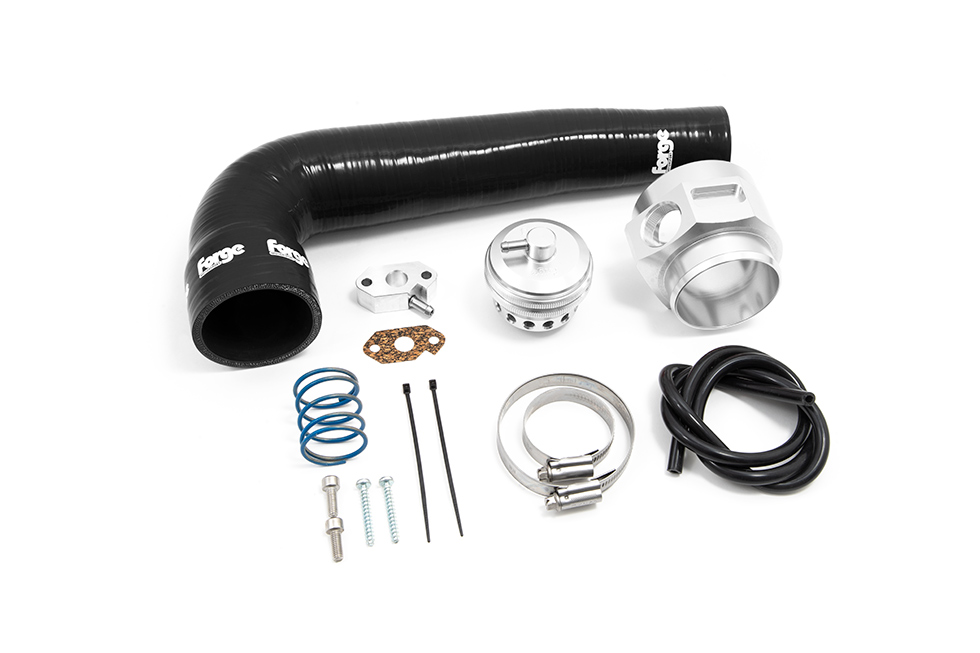 In The Box:
1 x FMDV12VAG Valve
1 x Vacuum Tap, Gasket and Screws
2 x M6 x 16 Socket Cap Screws
1 x Machined Aluminium Coupler
1 x Uprated Blue Spring
2 x Cable Ties
1 x Silicone Hose
2 x Hose Clamps
1 x Instructions
1 x Forge Sticker
Please note that this will ONLY fit the 1.2 engine with code CBZA and CBZB - NOT the later CJZA and CJZB.
If you are unsure if this product is suitable for your application, please contact us.
Downloads: